Austin Face & Body offers a wide variety of facial treatments to help you feel like your best self and restore your confidence. No matter what you'd like to improve in your face and neck area, we have you covered.
Along with the other face procedures offered at Austin Face & Body, we offer even more treatments available to address other areas of concern. Whether you're interested in improving your chipmunk cheeks, bulging eyes, or thinning hair, or anything else, we have the treatment you're looking for.
Neck lift
A neck lift removes excess fat and skin in the neck area, creating a slimmer, more attractive, and more youthful contour to the entire neck and face. At Austin Face & Body, neck lift procedures are one of our most popular procedures, and one of our areas of expertise. Our highly experienced surgeons are able to tighten the sagging neck skin, smooth wrinkles on the neck, improve the way your jowls look, enhance your chin and define your jawline, and correct vertical neck lines. Please ask us about our Ellevate™ non-surgical neck lift procedure that gets amazing results. Overall, we can give you a neck that looks years younger.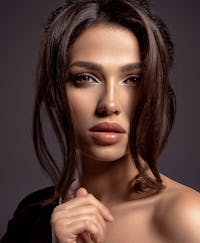 PRP Hair Restoration
Platelet-rich plasma (PRP) hair restoration is a procedure that utilizes your body's own growth factors to stimulate new hair growth. Mostly used for patients who have androgenetic alopecia, PRP hair restoration is a multiple-appointment process where we will draw blood from your vein, separate out the platelet-rich plasma that is in your blood, and inject the plasma back into your body—at your hair follicles. Growth factors within the plasma go to work, triggering brand new hair production.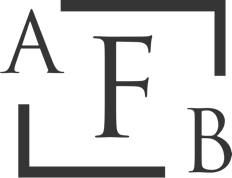 Cosmetic orbital decompression
Bulging eyes (proptosis) is a condition that can result from Graves' or thyroid eye disease, orbital tumors, sunken cheekbones, shallow eye sockets, large myopic eyeballs, or genetics. This can be a painful problem because the eyes can be overexposed to air and foreign objects. It can also be an aesthetically embarrassing issue for many. Whether a patient was born with this condition or developed it later in life, we can help. Austin Face & Body offers cosmetic orbital decompression surgery to address this issue.
Chin augmentation
Whether you were born with a receding chin that you dislike, your chin has begun to reduce with age, or you have experienced injury to your chin and require reconstruction, we can help. A chin augmentation procedure builds a weak chin to provide balance and harmony to the face, and enhance its overall appearance.
Nano microfat injections
Nanofat and microfat injections are an alternative to dermal fillers for those who want to improve the fine lines, wrinkles, and volume loss of the face. Microfat and nanofat transfers are a more advanced and focused technique of a traditional fat transfer procedure in which a small amount of fat is removed from one part of the body and transferred via injections to parts of the face. This results in vascularization, new collagen production, and nerve and tissue regeneration. Nanofat and microfat injections provide much more refined results than previously available methods, and leave the skin looking younger, fuller, healthier, and more hydrated.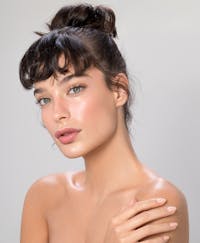 Submental liposuction
When the neck begins to lose its elasticity, it can add both age and weight to your entire appearance. This can have a negative impact on your self-esteem and quality of life. Once the sagging skin begins, it is often followed by accumulated fat and a double chin. This is where a submental liposuction (neck liposuction) can make a dramatic improvement. Our Austin neck liposuction procedure will remove excess neck fat by breaking up the fat cells and suctioning them away and out of the area, giving you a more sculpted neck and profile.
Buccal fat removal
Chipmunk cheeks may be cute when you're a kid, but many individuals want a more sculpted facial appearance as they become older. Buccal fat refers to the extra fat that occurs on either side of the face, and buccal fat removal is a procedure that decreases it.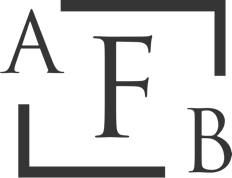 Schedule a
consultation with us
To learn more about our face procedures and what we can do for your unique needs and goals, please contact us at Austin Face & Body. We are a team of top surgeons and innovators from all over the country, providing outstanding results and the highest level of patient care. With Austin Face & Body, you will receive the absolute best in patient care and professional service. To learn more or to schedule an appointment, please call 512-559-3544 or contact us online.