The nose is such a prominent part of the face that it can cause an individual to dislike their entire appearance if they are unhappy with it. As a facial feature that's at the front and center, the nose should bring balance to the face. We can accomplish this with an Austin rhinoplasty procedure, one of our specialty surgeries.
Beautiful nose,
beautiful face
The nose draws the eye because it sits in the center of the face. Because of this, even a very small imperfection can throw off the balance of your entire face. Straightening a crooked nose, removing bumps, or improving a nasal tip can be a life-changing procedure because it can provide a patient with an entirely newfound confidence.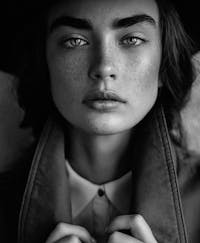 Key benefits of a rhinoplasty
A rhinoplasty procedure can:
Make the nose smaller or larger
Decrease nostril size
Straighten a crooked or broken nose
Re-shape the nasal tip
Reduce nasal bridge
Improve overall facial harmony
Improve breathing
Correct issues regarding a deviated septum
Why get a rhinoplasty?
Every patient will have a different reason for choosing to undergo a rhinoplasty. Some have wanted to change their nose since childhood. For others, it may be a more recent consideration because their nose has been broken or has begun to change with age. No matter the reason, we will customize your Austin rhinoplasty procedure to address your specific concerns and aesthetic goals.
Rhinoplasty recovery and results
Rhinoplasty recovery can take up to two weeks, but it's wise to plan four weeks of healing time before any sort of social event. Stitches and a cast are removed 1 week after surgery. Patients generally experience a stuffy nose feeling during recovery along with swelling, bruising, and minor discomfort are common as well. The swelling will go down significantly in two weeks' time and will continue to fade over the next several months. For all the swelling to resolve, it takes a full year.
The amount of swelling can often be alarming to patients, but please be aware that swelling after a rhinoplasty is normal and takes time to go down. To minimize swelling as much as possible, we advise patients to keep their head elevated and use cold packs frequently during the first week after surgery. There are also medications such as arnica and bromelain that can help reduce swelling and bruising. You will need to follow every instruction provided by our staff for post-operative care. Our staff is available to help with any questions or concerns you may have about rhinoplasty recovery.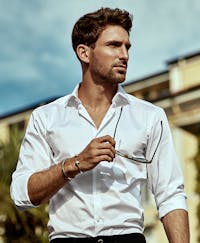 Am I a candidate for rhinoplasty?
If you're interested in a nose job in Austin, you may be a great candidate. Ideal candidates are individuals who are in good general health, do not smoke, and who understand what a rhinoplasty can accomplish. We recommend that patients are older than 18 to ensure that the nose has completed growing. If you are younger than 18, you may be a great candidate in a few years.
Your rhinoplasty consulation
When it comes to rhinoplasty, it's important that patients have realistic expectations with defined goals. During your consultation, we will address your current aesthetic concerns about your nose and how we can achieve your specific desired outcome. Our priority is to attain the nose you want, while also ensuring excellent nasal breathing function and keeping your safety and wellbeing at the forefront.
Schedule a

consultation with us
Founded in 2020 by Dr. Sean Paul, Austin Face & Body is an aesthetic plastic surgery practice that brings together top specialists from all over the country to Austin, Texas to provide the highest level of patient care. We are proud to have the very best oculofacial plastic surgeons, full body and women's health plastic surgeons, and rhinoplasty and face lift surgeons under one roof. Our medical professionals stay at the top of innovation and research while delivering comfort and luxury to each and every one of our patients. If you're considering a rhinoplasty in Austin, please schedule a consultation with us. Call 512-559-3544, or contact us online.