Austin Face & Body offers a wide variety of safe and effective women's health procedures to help you feel healthy, amazing, and confident.
The best for you,
at every age
No matter what your age or where you may be in life, you deserve to feel your absolute best. From aesthetic procedures to beautify your vagina to enhancing the sexual experience to helping with the symptoms of menopause, we have the treatment you're seeking.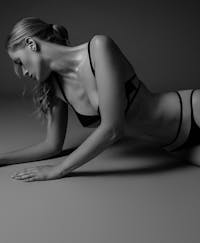 Schedule a
consultation with us
To learn more about our women's health procedures, please schedule a consultation with us Austin Face & Body. Our aesthetic cosmetic surgery practice brings together top surgeons from all over the country under one roof to deliver quality and expertise to our patients of Austin, Texas. We provide the highest level of patient care, featuring an outstanding team of women's health plastic surgeons who offer the absolute best service and results. From consultation to post-care follow-ups, you will love your experience with Austin Face & Body. To schedule a consultation, please call 512-559-3544 or contact us online.