Austin Face & Body offers a wide variety of safe and effective women's health procedures to help you feel healthy, amazing, and confident.
The best for you,
at every age
No matter what your age or where you may be in life, you deserve to feel your absolute best. From aesthetic procedures to beautify your vagina to enhancing the sexual experience to helping with the symptoms of menopause, we have the treatment you're seeking.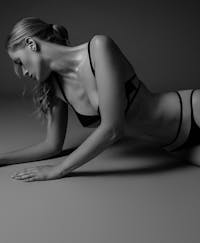 Labiaplasty
A labiaplasty improves the aesthetic appearance and comfort of the enlarged or elongated inner vaginal lips and/or outer vaginal lips. This procedure has the ability to greatly improve patients' quality of life, whether in areas of intimacy or in helping them become more comfortable doing daily activities.
FormaV Vaginal Tightening
FormaV™ vaginal tightening is a popular, effective treatment that tightens the vagina without incisions, stitches, anesthesia, or mesh. Praised for achieving beautiful results, FormaV targets the entire internal vaginal canal and the external labia majora, labia minora, and the clitoral area, using radiofrequency heat energy in a fast, convenient 20-minute session.
Hormone Therapy
For women who are dealing with moderate to severe menopausal symptoms, hormone therapy with estrogen may be an effective solution. This treatment involves the replacement of estrogen, or a combination of estrogen and progesterone, for women whose bodies are no longer able to make them due to menopause.
Schedule a
consultation with us
To learn more about our women's health procedures, please schedule a consultation with us Austin Face & Body. Our aesthetic cosmetic surgery practice brings together top surgeons from all over the country under one roof to deliver quality and expertise to our patients of Austin, Texas. We provide the highest level of patient care, featuring an outstanding team of women's health plastic surgeons who offer the absolute best service and results. From consultation to post-care follow-ups, you will love your experience with Austin Face & Body. To schedule a consultation, please call 512-559-3544 or contact us online.