Aesthetician Products
In our office we offer Skinbetter Science®, and NEOCUTIS®; as well as Dr. Paul Nassif's NassifMD. These are all outstanding products, vetted by medical professionals and designed by experts.
For information on the products we carry and items that are in stock, feel free to contact our office!

Skinbetter Science® is an award-winning skincare line that everyone has been talking about since their launch in 2016. Skinbetter Science products cause little to no irritation (such as the issues you can get with retinols), but achieves amazing effects. These products have been praised for being "a milestone in antioxidant skin care" and a "groundbreaking formula". To purchase Skinbetter skincare products, click the link below!

Neocutis products greatly improve scars and signs of aging. This brand utilizes the power of growth factors—a key ingredient called processed skin cell protein—to provide those who use it with brighter, healthier skin. Processed skin cell protein is a substance with both immune regulating and skin regenerating properties. Neocutis products have been proven in studies to decrease skin roughness, facial lines, and wrinkles; improve skin hydration, elasticity, tightness, and enhance facial tone and texture. Neocutis means "new skin", and after using these products, it's easy to see why.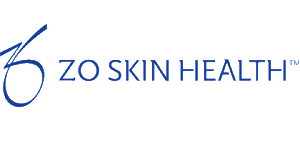 Zo® is a high-quality, high-efficiency line of superior skin health products that treat everyday health concerns from aging skin to exfoliation, acne to pore refinement, and facial rejuvenation. Developed by an award-winning inventor, educator and 35-year board-certified dermatologist, Zein Obagi, MD, these products are flush with scientifically proven ingredients for a full and comprehensive skin care routine. Available in more than 100 countries worldwide, Zo remains the number 1 physician-dispensed medical grade skincare brand throughout the European Union and is the first luxury medical skincare brand in the world.
NassifMD Dermaceuticals™
Coming Soon!
NassifMD Dermaceuticals™ is a line of anti-aging and rejuvenating skincare products developed by world-famous facial plastic and reconstructive surgeon Dr. Paul Nassif. His skincare products are made of highly active ingredients that provide the skin with a youthful radiance, and have been created to specifically address aging. Dr. Nassif's skincare products are cruelty-free and do not include phthalates, lanolin, formaldehyde, or parabens. These products also strive to be vegan, and gluten-free.