A breast reduction can be a truly life-changing procedure, eliminating pain and embarrassment that can result from disproportionately enlarged breasts. A beautifully-done breast reduction can help a woman gain control of her body and life, and is therefore one of the most satisfying treatments available.
What can a breast
reduction accomplish?
A breast reduction procedure surgically makes the breasts smaller by removing skin, fat, and glandular tissue. The breasts are also usually re-shaped, and areola and nipple reduction can be done during the same procedure. The surgery takes disproportionately enlarged breasts and makes them more balanced and in proportion with the rest of the patient's body. It also helps alleviate back, neck, and shoulder pain, uncomfortable bra strap indentions, skin irritation under the breasts, and difficulty normal activities (such as exercise) that is often caused from overly-large breasts.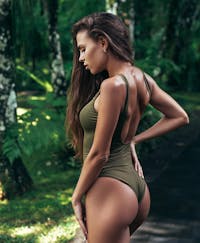 A procedure customized to your personal needs
Every breast reduction procedure should be as unique as the patient herself. Every breast reduction surgery is different, based on the individual's body type, medical history, specific problems, and goals. That's why we tailor-make your treatment plan just for you.
During your consultation, Dr. Linville will thoroughly discuss the surgical details with you, as well as your desired breast and areola size, the location of the incisions, any questions you may have about scarring. Your consultation will leave you with every question and concern answered, as well as a unique procedure plan created for you.
How is the surgery performed?
A breast reduction is typically done under general anesthesia. After you are sedated, Dr. Linville will make the incisions in the locations that you have previously discussed. After these incisions are made, the nipple is re-positioned and the areola is made smaller (if needed) by removing skin at its perimeter. Excess breast tissue is then removed, and what remains is lifted and re-shaped. The incisions are closed and sutures are used to support the newly-contoured breasts. They are not only smaller; they are also more shapely.
Am I a candidate?
If you're interested in a breast reduction, you may be a perfect candidate. During your consultation, we will let you know if you meet the requirements. The best candidates for a breast reduction:
Have fully-developed breasts
Have finished breastfeeding
Are in generally good health
Understand what the surgery can accomplish
Recovery and results
After your breast reduction procedure, you'll be given a surgical bra to help with support and healing. You'll need to wear this for about a week, and then you can switch to a soft, non-underwire bra. Underwire bras should be avoided for four to six months. The majority of patients return to work about a week after surgery (three if their job is physically demanding).
Do not lift more than one to two pounds for at least two weeks, and do not put any pressure on the incisions. Light exercise is fine after four weeks, and more strenuous exercise after six weeks. Once full results are apparent, patients are able wear clothes that fit properly, they can run and jog, and they are much more comfortable in their day-to-day lives. Breast reduction patients are nearly always extremely happy with their improved appearance and physical comfort.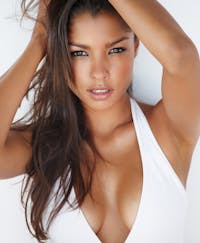 Providers who perform Breast Reduction at Austin Face & Body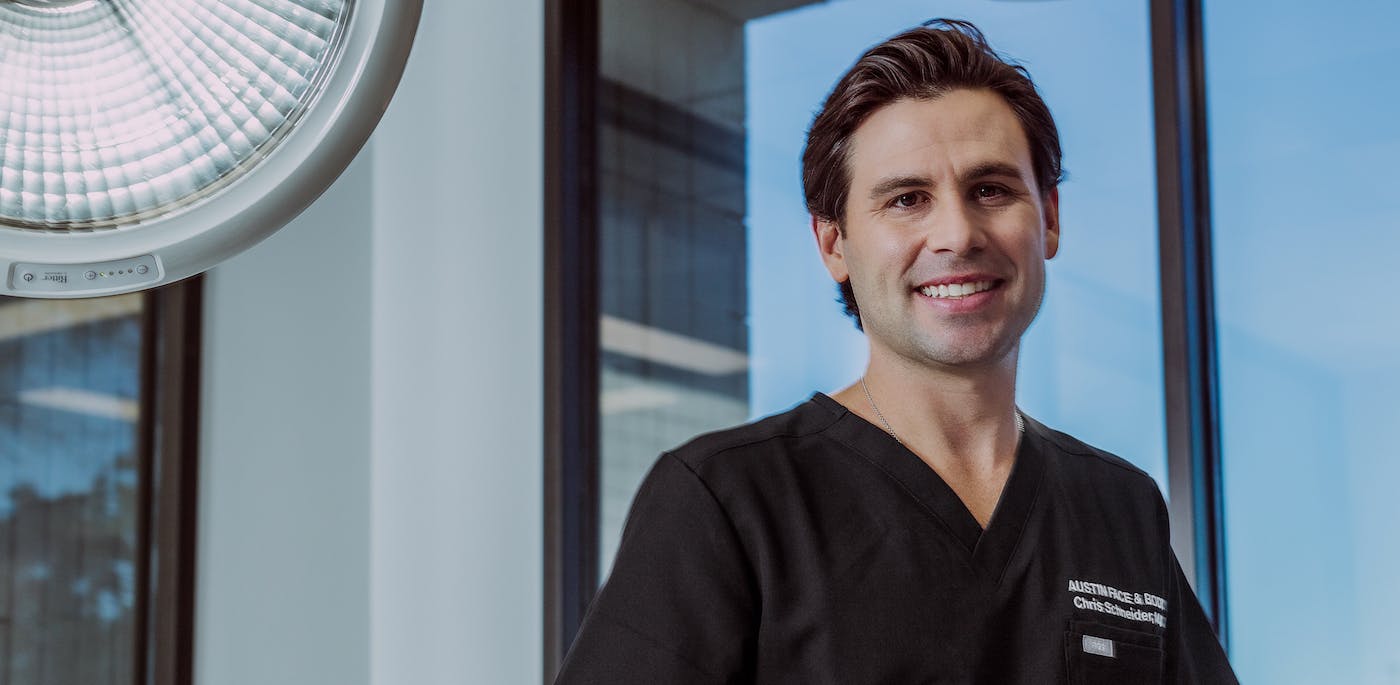 Dr. Chris Schneider
Dr. Chris Schneider is a plastic and reconstructive surgeon, who also specializes in microsurgery. He is a native Texan who is proud to return home to the Lone Star State after nearly a decade of intense surgical training.
Schedule a
consultation with us
If you're considering changing your life with a breast reduction, please contact us at Austin Face & Body. We are an aesthetic plastic surgery practice that brings together top surgeons and innovators from all over the country to provide outstanding patient care. You will receive warm and professional service, attention to detail, excellent communication, and best of all, incredible results. To learn more or to schedule an appointment, please call 512-559-3544 or contact us online.